I'm a designer and developer in San Francisco.
By day I forge iPhone and iPad bits that put the Internet to work for you. I also tinker on the side.
Apps
MUDRammer: A Modern MUD Client for iPhone and iPad — MUDs are multiplayer text-based games; there are thousands online today set in all manner of worlds: sci-fi, fantasy, absurdist, and more.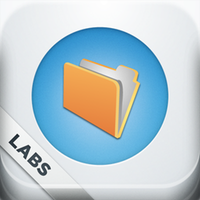 ForcePad — trusted by tens of thousands of users to view and edit Salesforce data on their iPads. ForcePad is no longer available on the App Store but lives on at Github. a.k.a. Salesforce for iPad, Salesforce Viewer.
Bits
Check out Splinesoft on Github.
SSDataSources — Simple data sources for your UITableView and UICollectionView.
SSAppURLs — Quickly check for and open URLs using iOS app URL schemes.
Force.com — the Chatter Combo Pack, LinkForce - A URL Shortener, GroupMaster, Chatter Invites, and the Chatter Data Loader.
Carnegie Mellon QPA Calculator — Carnegie Mellon's QPA is your garden variety GPA system plus an extra serving of crazy. This calculator can help.
Writing
Contact
Electronic Mail [PGP] [keybase]
twitter
Github — also see Splinesoft's Github
linkedin